22 January 2019
The Newport Dealeys reunion committee met by conference call and began discussions and planning for the September reunion. Don Shields (USS Lester) will host the reunion as Chairman, assisted by Mark Priest and Charles Lawing also of the USS Lester.
The committee's next meeting will take place in April where reunion details will be further refined in cooperation with our reunion coordinator Gathering Plus of Branson MO.
We anticipate that the reunion notices will go out to all shipmates on our mailing list in early June. If you are interested in attending and haven't been contacted by email by July contact Marc Arsenault at Marc-a@charter.net or Tel 508 248 5072
October 15, 2018
Our Newport Dealeys 2019 annual reunion location is now set. It will be the Holiday Inn and Conference Center. Virginia Beach, VA.
Dates: September 12-15, 2019
We will not have the final details on a total package price from our reunion coordinator Gatherings Plus,
until sometime in the 1st quarter of next year, after we decide on tours, food and miscellaneous.
We are anticipating the pricing range will be close to or possibly slightl;y more than the 2018 rates,

Marc Arsenault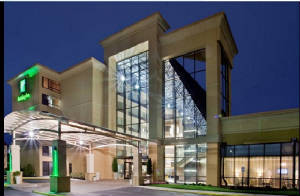 Holiday Inn and Conference Center
5655 Greenwhich Rd. Virginia Beach VA


·
Update 12 Sept 2018

Our 2019 reunion will be held in the Norfolk VA area sometime in early Sept.
We are hopeful that Admiral Hoffmann will be able to visit us from his home in Richmond.
Marc Arsenault
98 Oxbow Rd.
Charlton MA 01507
Tel. 508 248 5072
Email Marc-a@charter.net